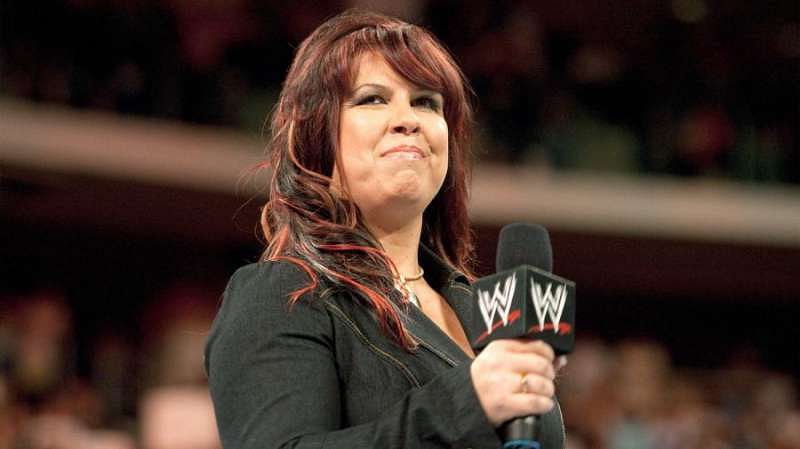 What's the story?
Former Smackdown General Manager Vickie Guerrero has been out of wrestling for quite a while now. While she left the company to pursue a new career, according to an interview with the
Memorabilia Guy
blog, she isn't opposed to the idea of returning to the ring.
The background
Vickie's career in WWE began when she was brought in as part of her husband Eddie Guerrero's feud with Rey Mysterio. Following Eddie's death in 2005, WWE brought in Vickie as a regular on-air character.
While, at first, this just seemed like a nice gesture on WWE's part to help the Guerrero family, Vickie actually proved to be a very effective villain, getting some of the biggest heel reactions from crowds in years.
She was made General Manager of Smackdown and was involved in main event angles with the likes of Edge and The Undertaker. In 2013, she decided to leave the company to pursue a new career in medical administration – although she made a one-off appearance on Raw last July 4
th
.
The heart of the matter
In the interview with the blog, Vickie was asked about the possibility of her returning to wrestling someday. She had this to say:
"I get that bug every once in awhile. I look in the ring and think – God I just want to be in there for one moment, one more time – so never say never. If Vince ever called and said "We need you again Guerrero" my answer would simply be – When? That adrenaline can only be found in the ring."
Guerrero was also asked her thoughts on the current Women's divisions in WWE, replying that the current roster of women "are taking the women's division so much higher than it was ten years ago. I am so proud of them."
What's next?
Despite her willingness to step back on stage, there don't seem to be any plans to bring Vickie back anytime soon. Both Raw and Smackdown Live! have authority figures in place, so unless someone on the roster is in dire need of a heat magnet manager, there's really not a lot of room for her.
Author's Take
Vickie Guerrero was – and is – awesome, and one of the best heel managers of the last 20 years. She's a prime example of someone who knew her limitations as a performer and made it work for her. I'd love to see her come back once in a while to do PPV pre-show panels.