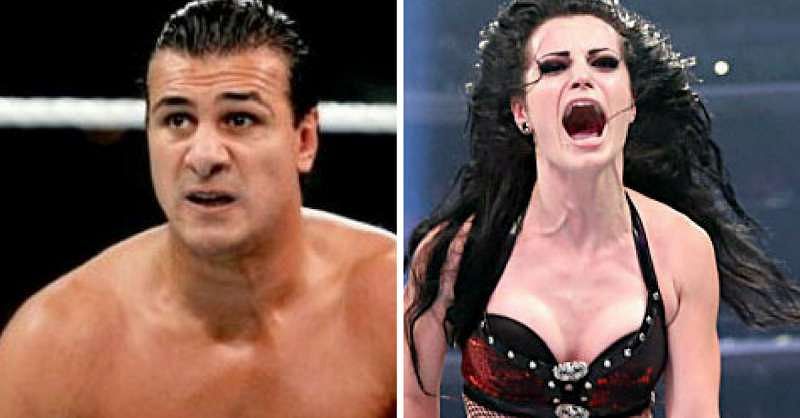 What's the story?
It's not all candy and roses between Alberto El Patron and Paige. Dave Meltzer of
F4WOnline
reported that Paige and Patron were involved in a "really bad" argument at the most recent Impact Wrestling TV tapings.
In case you didn't know...
For the better part of the last year, Paige and Alberto El Patron have been attached at the hip in more ways than one. They've been linked romantically with the couple being incredibly public about their love life via intense social media posts about each other along with videos of their engagement leaking online.
Internet leaks have been the controversial topic of the last few months with many women in the WWE being victims of online hacking. Paige was hit the worst when nude pictures and videos of her were released to the public without her consent. Aside from being linked romantically, Paige and El Patron have made it their mission to slander the WWE as often as possible.
The couple regularly takes to social media to post videos that detail their unwarranted hatred for the company, though it's more Patron than Paige. In August 2016, El Patron was suspended by the WWE for violating the company's wellness policy.
He was granted an early release from WWE in September of that year and now currently works for Impact Wrestling as well as on the independent circuit. As for Paige, she's been rehabbing a neck injury and was also suspended in August of 2016 for violating WWE's wellness policy. She violated the policy again in October 2016 and hasn't been seen on WWE programming since being drafted to Raw during the brand split last summer.
The heart of the matter
Dave Meltzer reported that Paige and Alberto El Patron engaged in a "really bad" argument at the most recent Impact Wrestling television tapings. The argument reportedly took place away from the Impact Zone and things appeared to be fine for the couple the next day. However, very little detail about the argument is known.
Impact
With many elements running against these two, throughout most of their relationship, everything has seemed rosy and perfect between Paige and El Patron. It appears now that things may not be as rosy as they seem. Paige is significantly younger than Alberto El Patron and the two are in drastically different places when it comes to their careers.
Their relationship seemed to be weathering the storm of criticism but this argument could be the glass starting to crack on their relationship. At this point, the WWE would seemingly be interested in having Paige back with them, but it's unlikely to happen while she's linked with El Patron.
Author's Take
I'd just like to meet Paige for a cup of coffee to simply ask her what the hell she's thinking. Admittedly, nobody knows the intricacies of someone else's relationship. That said, it's obvious that Alberto El Patron is holding Paige back.
Paige has a bright future in the WWE and the world of pro wrestling. She won't be able to see that future through if she continues to parade around with a bitter Alberto El Patron. I don't want to wish pain on anyone but hopefully, this fight is the beginning of the end for the "happy" couple.