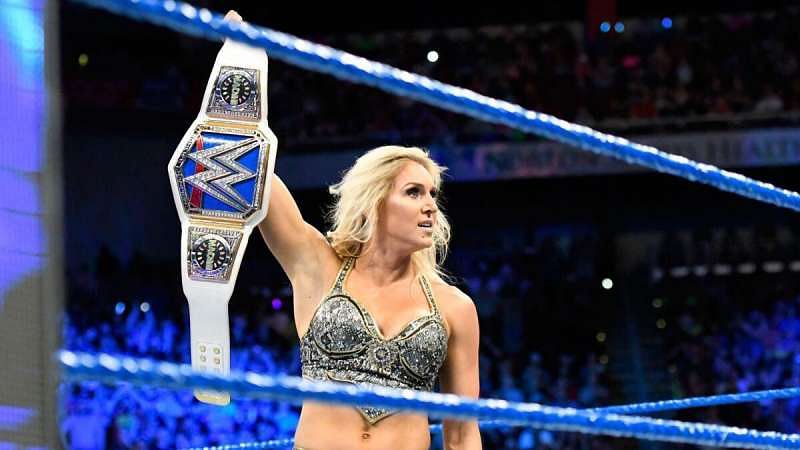 Raw failed to whet our appetite for Payback, this Sunday. Considering that a few SmackDown LIVE superstars will also be a part of the pay-per-view, we hope they do a better job of creating excitement for the show.
SmackDown comes to us from the Wells Fargo Arena in Des Moines, and from what we know about the show, it already seems packed with interesting segments. On paper, it does look like a better show than Raw. However, without jumping the gun, we present some possibilities, ask some questions and explore the landscape of SmackDown LIVE.
---
#5 Will Naomi feel the blow?
With all due respect to Naomi, who's a fantastic athlete and an absolutely stellar character, she is still not Charlotte Flair. With Alexa Bliss moving to Raw, we're confident that Charlotte Flair will be the nucleus around whom the Women's Division on SmackDown will revolve. Does her reign begin already, immediately after the Superstar Shake-Up? Or will there be interference during the Championship match, thanks to the three woman (and one man alliance) of Carmella, Natalya and Tamina Snuka (with James Ellsworth)?
What's certain for now is that whatever the outcome, Charlotte Flair really needs to look strong. Naomi definitely won't be pinning her clean this week. What will be really interesting are the dynamics in the women's division if the title were to change hands. Will Charlotte continue feuding with Naomi or start a new program with Becky Lynch, considering these are the only two babyfaces in the division?! Since the heel stable led by Nattie has targeted Charlotte, is she playing a babyface now?