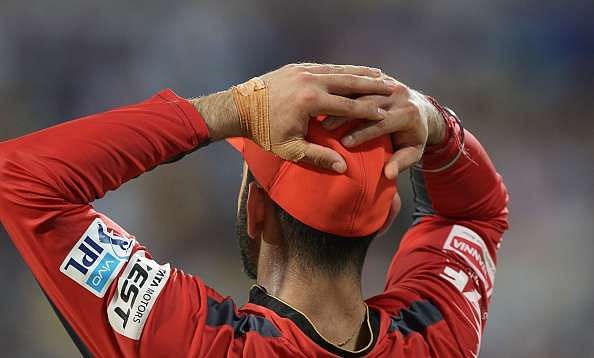 Royal Challengers Bangalore registered the lowest total in IPL history and lost by 82 runs in their game against Kolkata Knight Riders at Eden Gardens. After winning the toss and electing to field, RCB bowled out KKR for 131 on the back of a brilliant spell by Yuzvendra Chahal.
In response, they didn't even manage to play out half their quota of overs as they were bowled out for 49 in just 9.4 overs. Colin de Grandhomme, Chris Woakes and Nathan Coulter-Nile all picked up three wickets apiece to give KKR their fifth win of the season.
Virat Kohli
"Probably our worst batting performance, the worst of the IPL as well. Very hurtful for me to stand here and talk. I thought we could capitalize and cash in during the chase. I can't say anything now, but our performance was unacceptable. Disgraceful batting, reckless from us, one of the worst collapses ever. The sight screen was slightly short here, that led to my lapse in concentration, but I was the first to get out, there were nine others in the hut. It was a shocking batting performance. We just didn't turn up with the bat. There's nothing to review, need to forget and move on.
"Positives, the first half, nothing to talk about in the second innings (laughs). We are a better batting unit than this, we scored 200+ in the last game, but this was shocking for everyone. They know what went wrong, they will come out and do a lot better, I am sure we will not bat like this in the next few games. Restricting them to 130+ in their home turf was a good effort, especially after the start they had. We are going back home for the next two games. We are on the road from now on with very few breaks in between. Need to put in a better performance, try to build some momentum before going away from home."