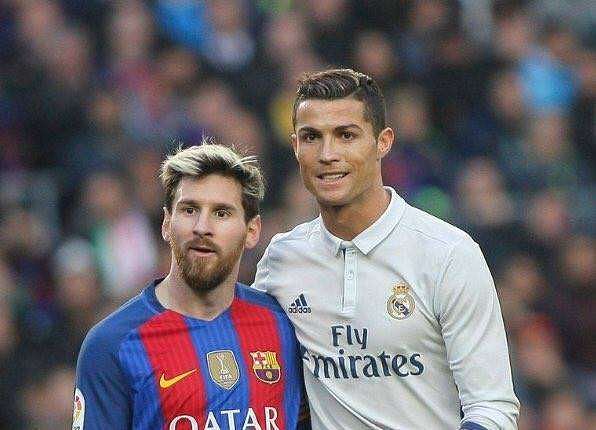 What's the Story?
La Liga President Javier Tebas, an avowed Real Madrid fan, and was on hand to watch one of the most entertaining
clasicos
of all time, and proclaimed that Lionel Messi is the best player, not just currently, but of all time:
"Messi's goal? As a Madrid fan you obviously feel hurt, mostly because of the time. But it is good for La Liga," the chief told COPE. "On the basis of yesterday's game I would say Messi is the best player of all times. And I've seen him play better."
In case you didn't know
In case you were living under a rock, and hadn't accessed the internet for a while now, Lionel Messi inspired Barcelona to a last minute victory over Real Madrid in the all-important
clasico
that has thrown the title race wide open. As
you can see from the table now
, Barcelona are atop thanks to their superior head-to-head record and goal difference, though Real Madrid do have a game in hand.
It is in the aftermath of this match that Tebas made the remark.
The heart of the matter
After being written off after a lackadaisical semifinal against Juventus, Lionel Messi answered his critics and naysayers in the best manner possible in the clasico with a performance for the ages as he played with a fire that was utterly unquenchable. Cristiano Ronaldo's fine week where he inspired Real Madrid to the semifinals of the Champions League (
a hattrick against Bayern at home, to add to his brace in Germany, is nothing to be scoffed at
) was thrown into the shadow by Messi's inspired performance.
What Next?
With the title race so finely poised it is down to both superstars, and their teams, to ensure that they keep their foot on the pedal. You and I both know that whoever inspires their team to the La Liga title will get praised to the heavens, while the other will be criticised mercilessly – everything good he's done will simply be ignored conveniently.
Author's Take
Messi's heroics may have made him the front runner in the "G.O.A.T" debate but the case can be equally well made for Cristiano Ronaldo. This is why we've done two articles detailing the 5 reasons why
Cristiano Ronaldo is the Greatest of All Time
, and
5 reasons why Lionel Messi deserves the title
. Calling one better than the other is simply impossible but both make valid cases for the title of "G.O.A.T".